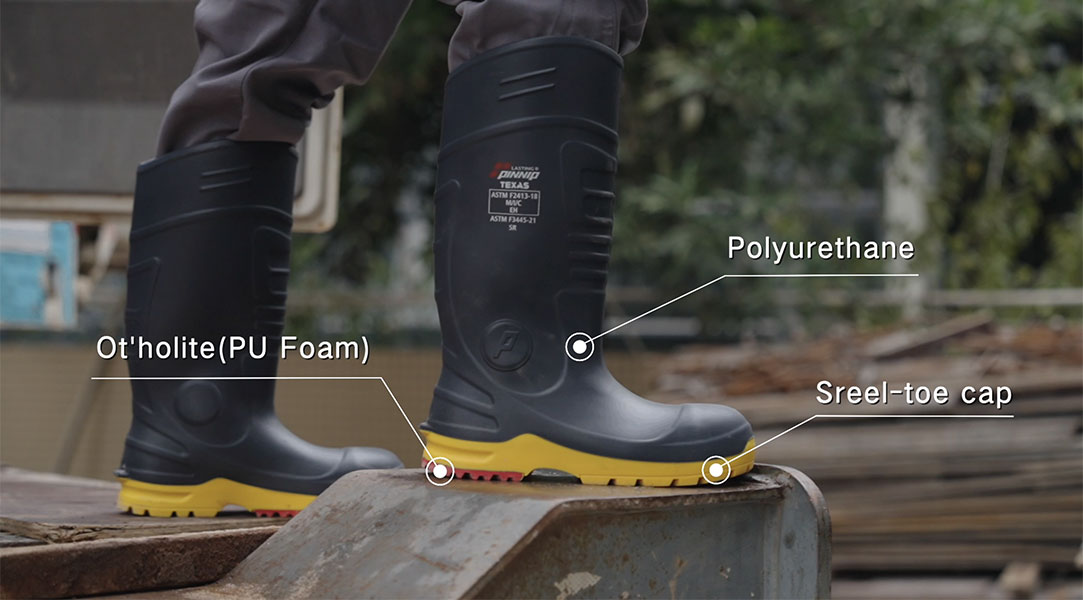 Q: What is the PU material and is there any difference compared with PVC?
A: PU is a kind of polymer chemical material. The physical properties of PU are better than PVC, such as bending resistance, good softness, high tensile strength and air permeability.
Q: What is the manufacturing process of the boots and what are they made of?
A: Pinnip boots adopt an integral injection molding process. In addition to the most basic PU material, the boots also have anti-puncture cloth/anti-puncture steel plate, steel toe, and special anti-slip texture.
Q: What is the difference between Pinnip PU boots and ordinary boots?
A: It has better anti-slip performance, walk easily on ice and anti-puncture, anti-oil, acid-resistant, anti-smashing, anti-electric shock in any extreme environment.
Q: Where can I use these boots?
A: The various functions of Pinnip boots can protect your safety in snow fields, construction sites, jungle adventures, oil exploration, food processing and various extreme environments.
Q: What is the difference between Texas and Alaska?
A: Alaska has thickened the shoe body basis on Texas to achieve extreme warmth, and the anti-skid soles are more suitable for winter ground.